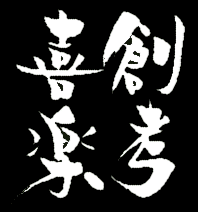 'History@
I.E.C. was established to educate the factory supervisors by Komakichi Matsuoka(the ex-Speaker of the House of Representatives),Kiyoshi Kawaguchi(the president of I.E.C.),and the intelligent persons of academic circles and the financial world in 1956.
Since then we have produced the original and practical education programs ,the contents for marketing and efficiency ,and information systems for Japanese companies and businessmen as a pioneer.

1956
The foundation of Industrial Education Center Co. in Tokyo

1986
The foundation of Industrial Distribution Center Co.

1987
Marketing research meeting

1988
Development of the learning administration system

1990
The joint development of Management Control Course for Chinese managers with the department of labor in China.
The foundation of Information System Department
Vitalization and promotion forum for retail stores.
Proposal sales promotion forum
The foundation of Joint C Co.

1991
Strategic area marketing forum

1992
Development of outsourcing system of correspondence courses
Development of the human information system
Co-development of the human estimation consulting program

1993
Development of Management Control Course for Chinese supervisors

1994
Development of the DE system which is combined with correspondence courses and on the job training.

1995
Development of the automatic marking system by fax
Development of the correcting system by F.D. for application software courses
Opening of the telephone support system for application software courses

1996
The issue of " History of I.E.C. `with emotion and pride`"

1997
The foundation of Shiki information system center in Saitama prefecture

1998
The new foundation of Learning System Department and Support and Service Department

2000
The company name has changed IEC from Industrial Education Center in January.
Translation and publication of the management text gManaging Today!h by Stephen P. Robbins

2001
Development of the e-learning system "IVCS"

2002
Development of the online Learning Management System
Development of the online correcting system "Kaisoku Tensa-Kun"

2003
Development of the correspondence course series for frontline worker "Anata-nara Dosuru? (How would you do in these situations?)"

2004
Start a business of web server in cooperation with Shanghai

2006
Institutionalization of "Island network"

2008
Obtain PRIVACYMARK SYSTEM certification
Development of the group learning system "MONJU"
Development of the semi-customize system of learning text "Tsu-Kyo Toshokan (correspondence course library)"

2009
Development of the correspondence course series "The Kenshu Series"

2010
Development of the video learning system "Video on Demand"
Development of the learning system on mobile terminal device "MOBA-STA (Mobile-Study)"

2011
Development of the e-learning system for supporting Off-JT "f-Learning"

2012
Development of the self-assessment test for business person "Pazz"